How to create a repricing template in Profit Reprice™
The first thing you'll want to do in order to start repricing your inventory with Profit Reprice™ is to create your first template.
Navigate to the left hand menu in AccelerList and click on the Profit Reprice™ menu link. Then, click on Templates.
If you don't like reading then you are welcome to watch a complete end-to-end video on how to create your first template.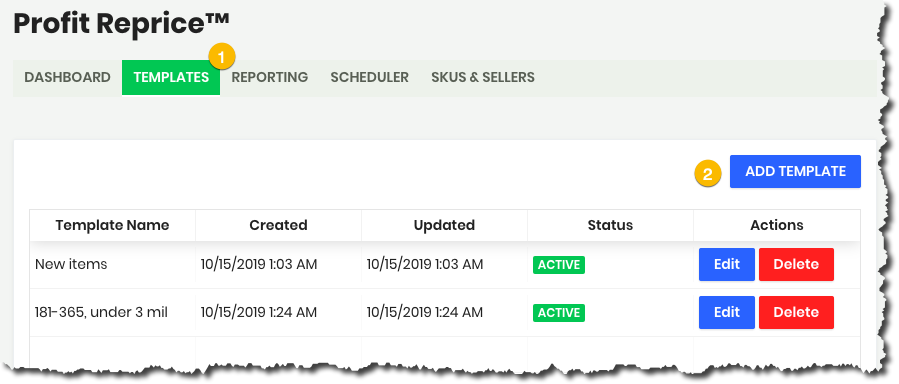 Next you will either create your new custom template or select one from our pre-crafted list.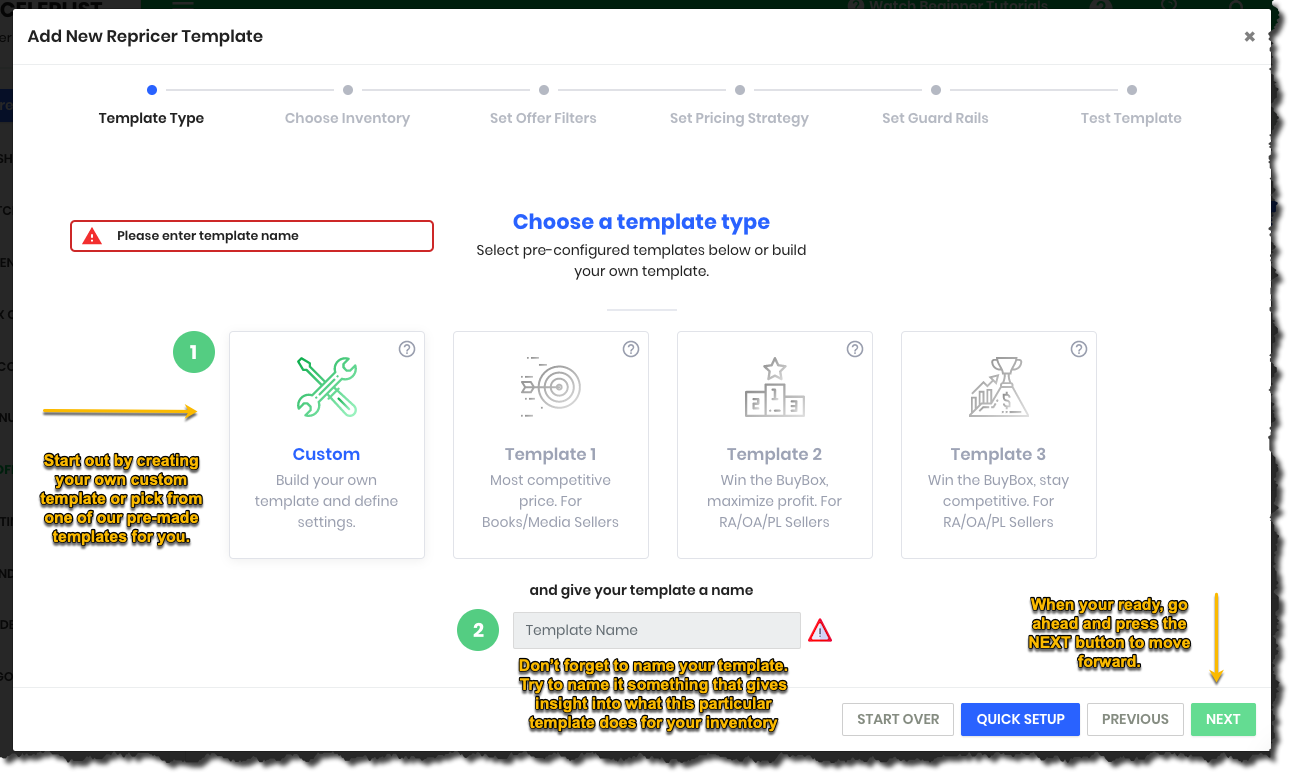 The next screen will allow you to choose inventory to target. In general, you will be instructing Profit Reprice™ to reprice segments of your inventory based on your criteria. Examples are:
FBA vs Merchant Fulfilled
Product Sales Rank
Product price ranges
Inventory Age
Condition parameters
Whitelisting/Blacklisting of specific MSKUs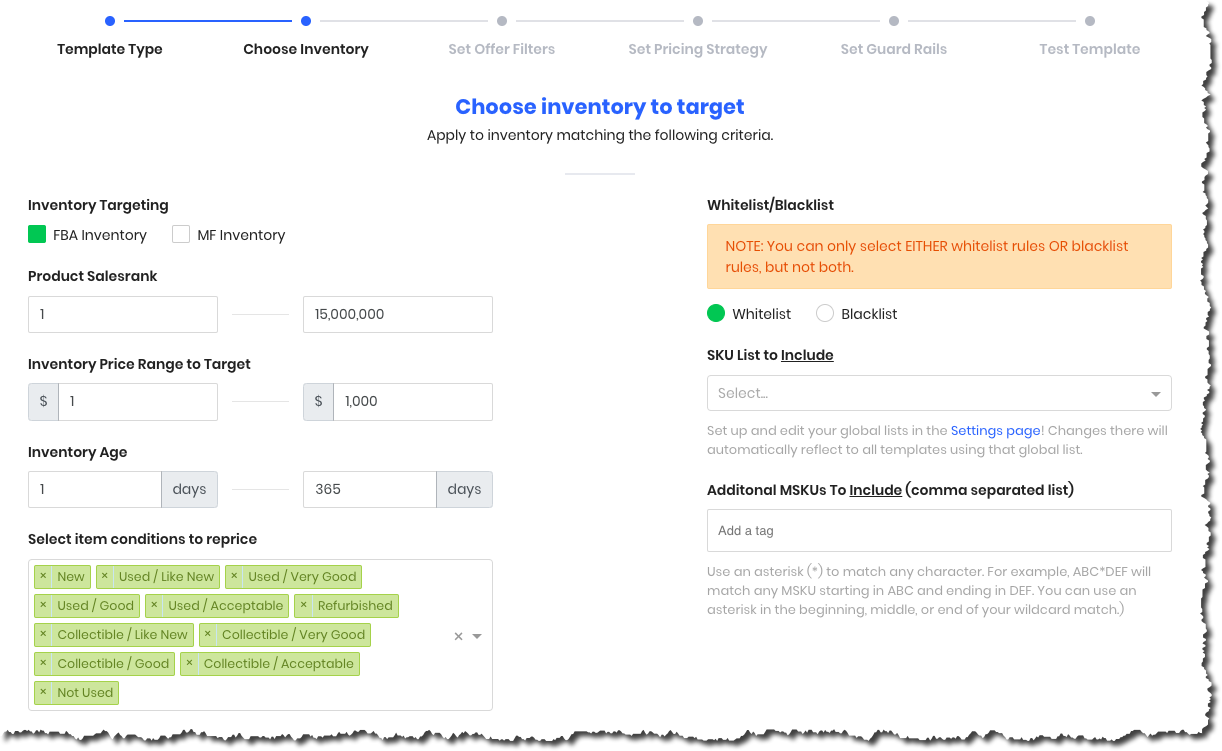 After you have chosen which inventory sub set to target, it's now time to apply some filters if needed. Filters are great depending on your repricing goals. Currently we offer these filters to super power your template:
Min number of offers
Competing offer fulfillment channels
Excluding certain offers
Excluding certain sellers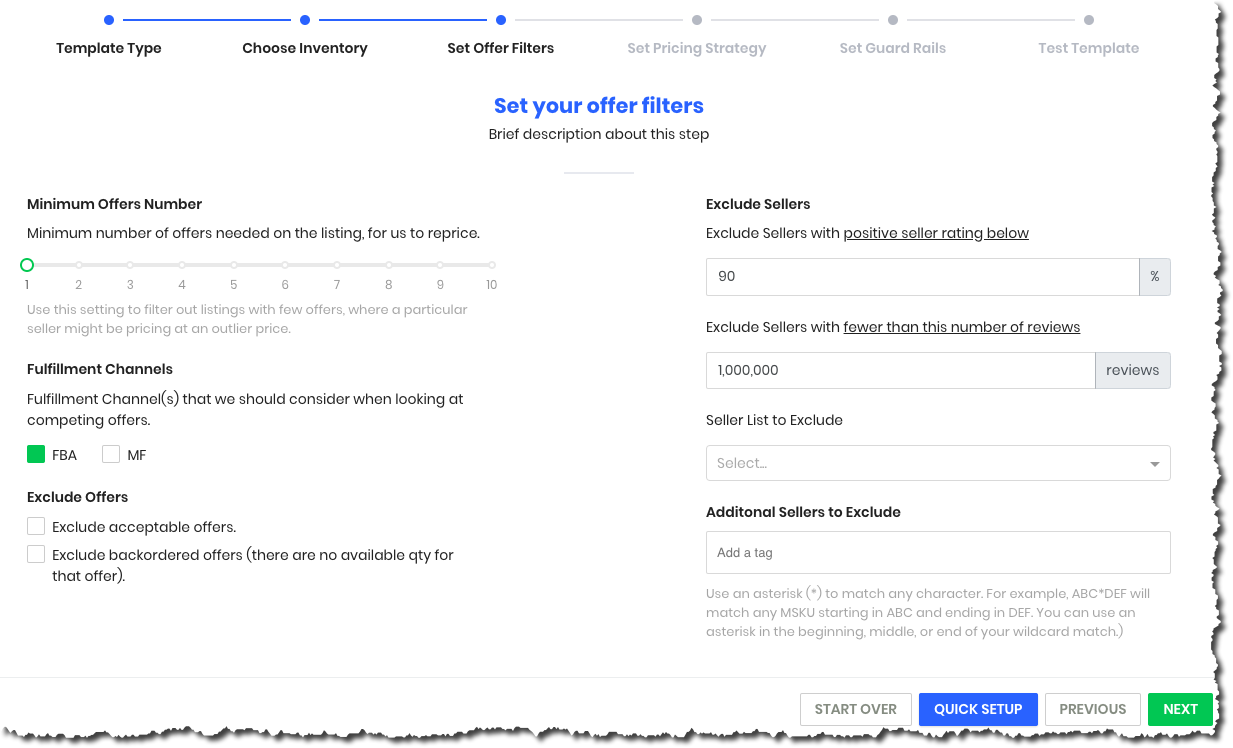 In this next section you will be instructing Profit Reprice™ how to react and behave when certain competitive conditions exist.
The first scenario you will be presented with is what you would like Profit Reprice™ to do IF your listing is NOT IN THE BUY BOX.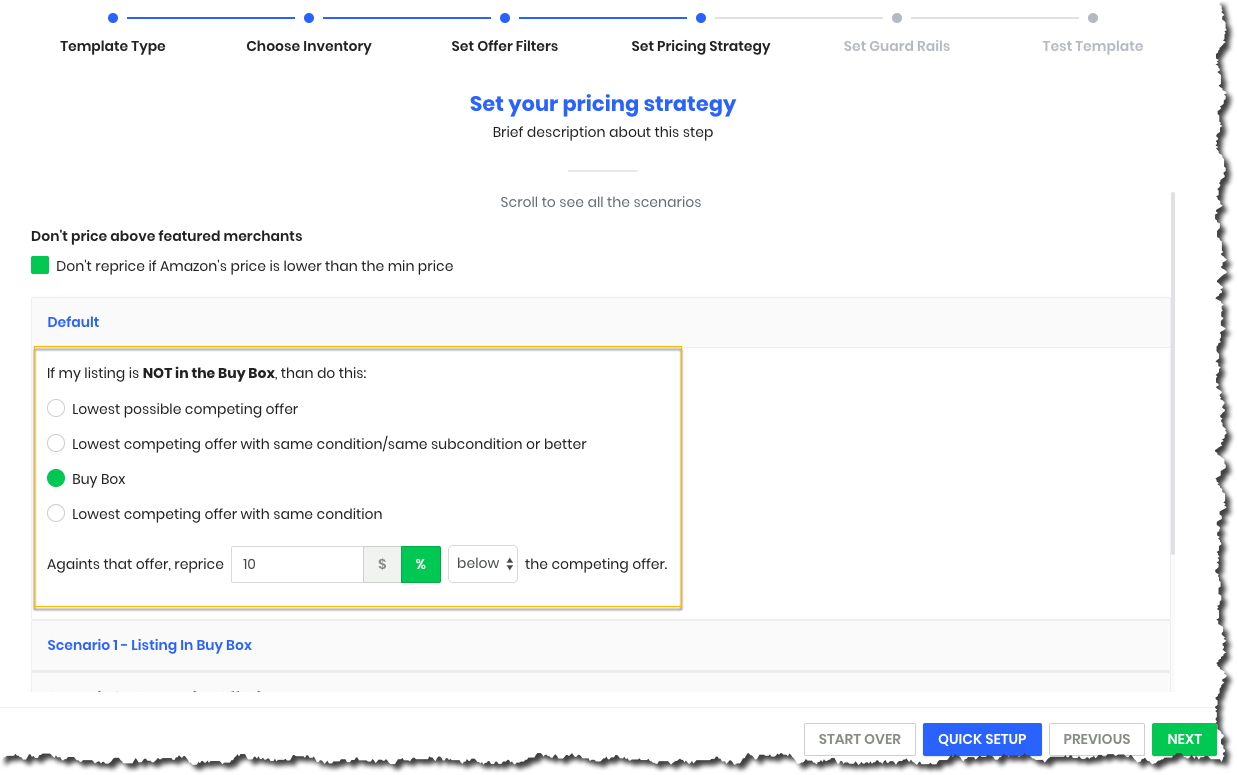 Next, Profit Reprice™ will run you through a few more scenarios. It's important to pay attention and fully understand the questions and thus give us the desired action you would like Profit Reprice™ to take.
For example, if the competing offer is Amazon then should we price according to this template or use a custom strategy in this case? If so, do you want us to price by $ or %?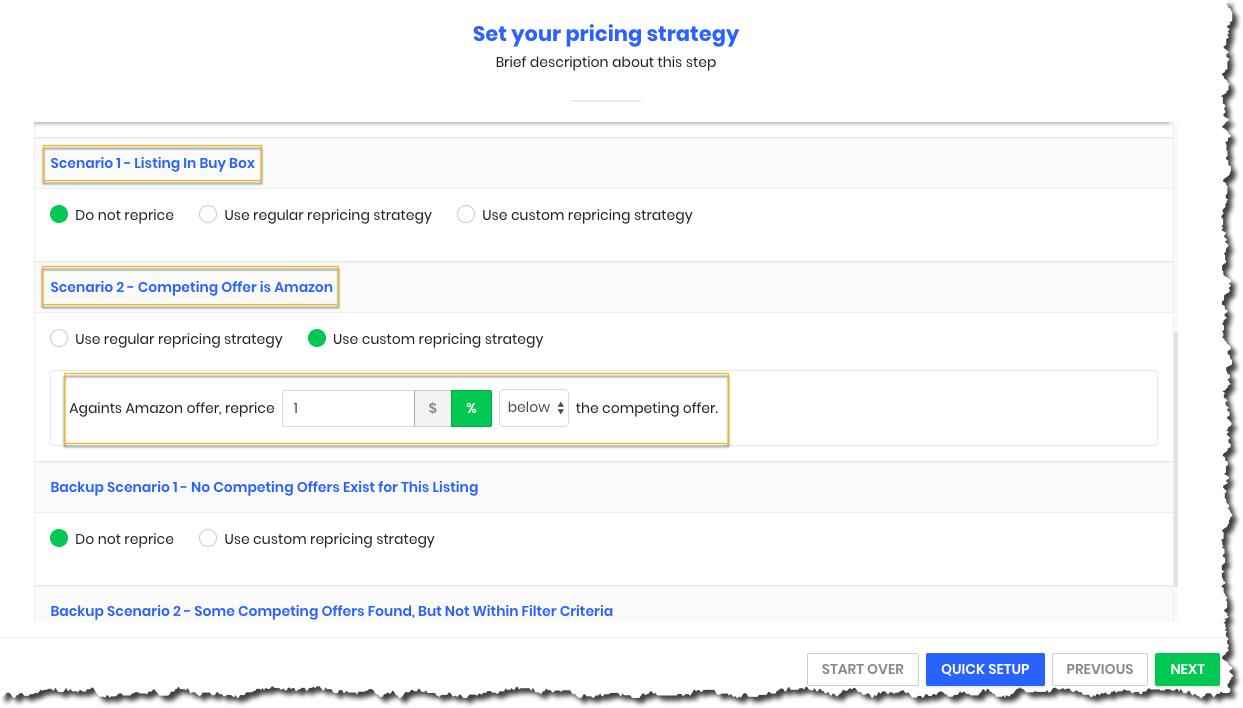 On the last section you will be setting up important guard rails to protect your products from bad things happening. Current guard rail protection settings are:
Min/Max pricing
Unexpected price drops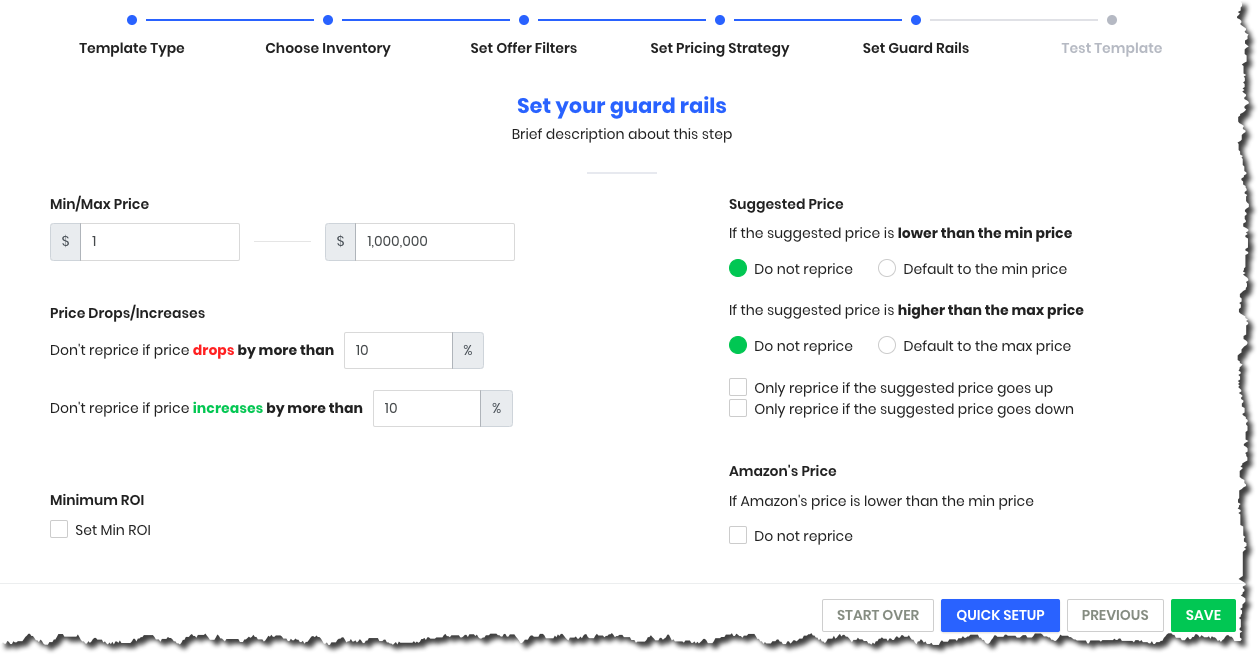 After this last screen you are now ready to save and then press the finish button on the last page. You then will head over to the schedule tab and schedule when you want this template to be applied each day or hour.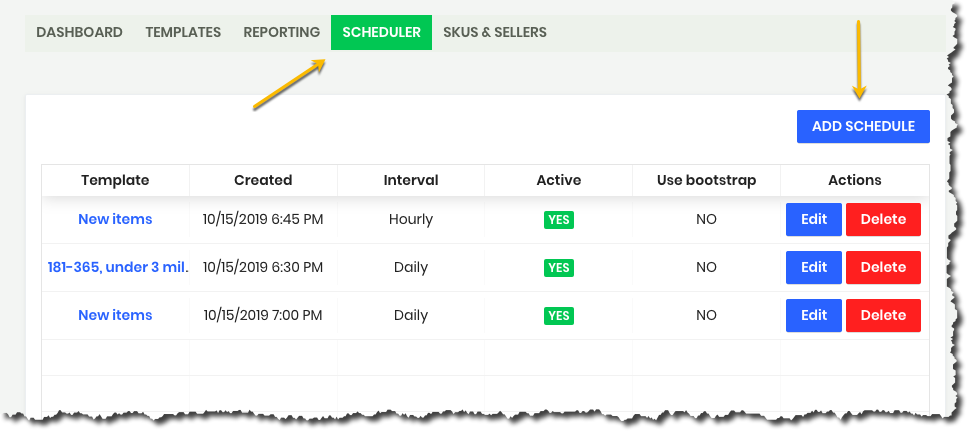 ---
---