Finding your MWS credentials in Seller Central (US)
After you are done signing up for the AccelerList trial and entering your credit card information you will immediately be taken to the dashboard in the application and asked to sync AccelerList to your Amazon Seller Central account.
You can copy and paste the credentials into this screen but be sure to not inadvertently copy over any "white space" as it will not sync your account with us properly.
After you click on the link in Step 2, you will then be able to log into Amazon Seller Central and get your MWS credential tokens to copy/paste into AccelerList. it should look like the image below.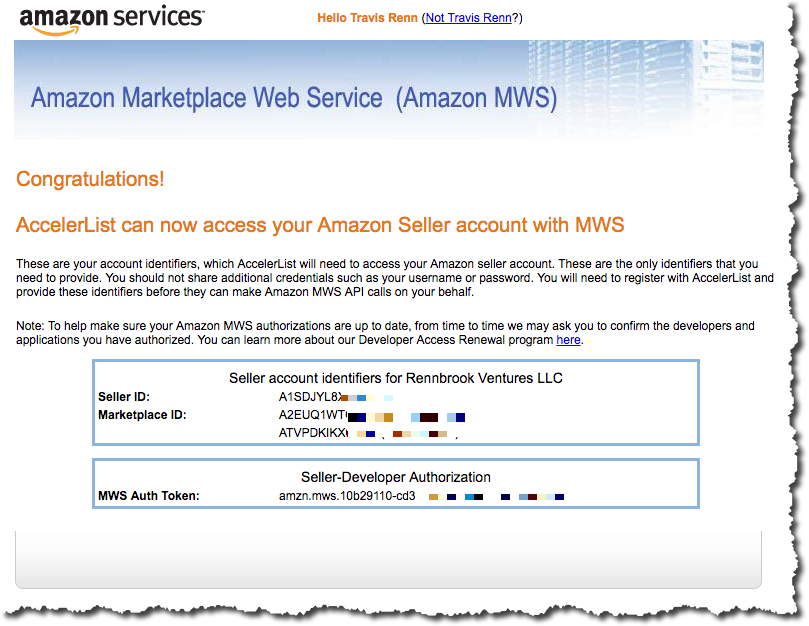 If for some reason you skipped this step and need to find your MWS credentials then you can:
Log into your Amazon Seller Central account on a different browser tab
Go to Settings > User Permissions and click the link to visit the "Manage Your Apps Page" (URL: https://sellercentral.amazon.com/apps/manage)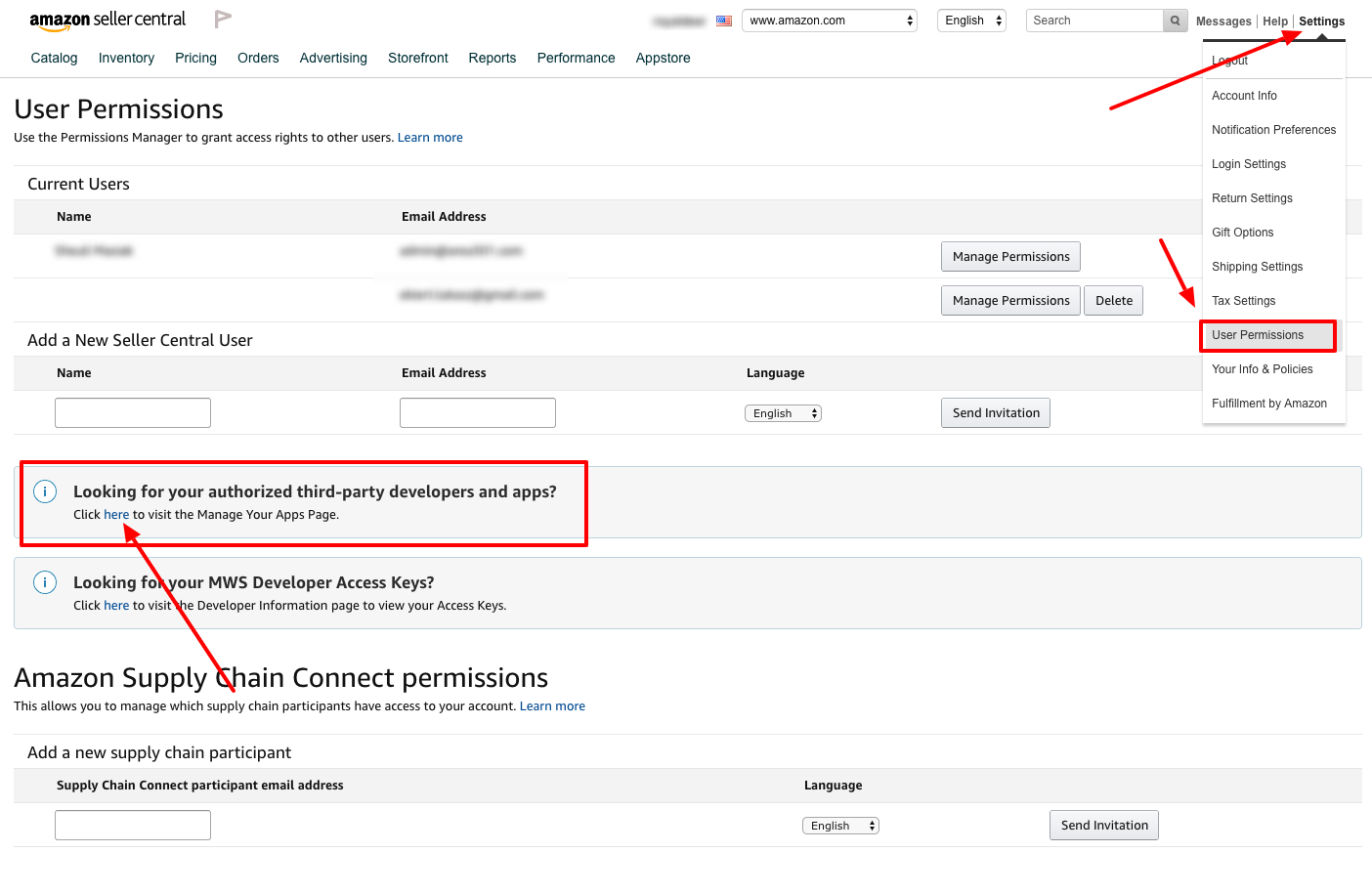 ---
---