Analyzing your profit analytic charts
One of the biggest and best features from our accounting suite is not just how it keeps you organized and in good favor with your CPA, but how it allows you to visually digest your Amazon Seller Central accounts in new ways.
Below is a look of what you will see as you import financial reports from Amazon into AccelerList. Let's breakdown some of the elements of the page.
At the very top you will see and be reminded of the reporting period for your imported report so you don't forget what date range you are looking at
Below this you will see topline metric information for your business such as; INCOME, COGS, FEES & REFUNDS and NET INCOME
If you hover over any of the topline metric information you will be able to see a breakdown of these numbers
You will be able to sort within your date range by daily, weekly and monthly views
Finally, below the actual chart we show you an average ROI and daily net profit figure to access the health of your business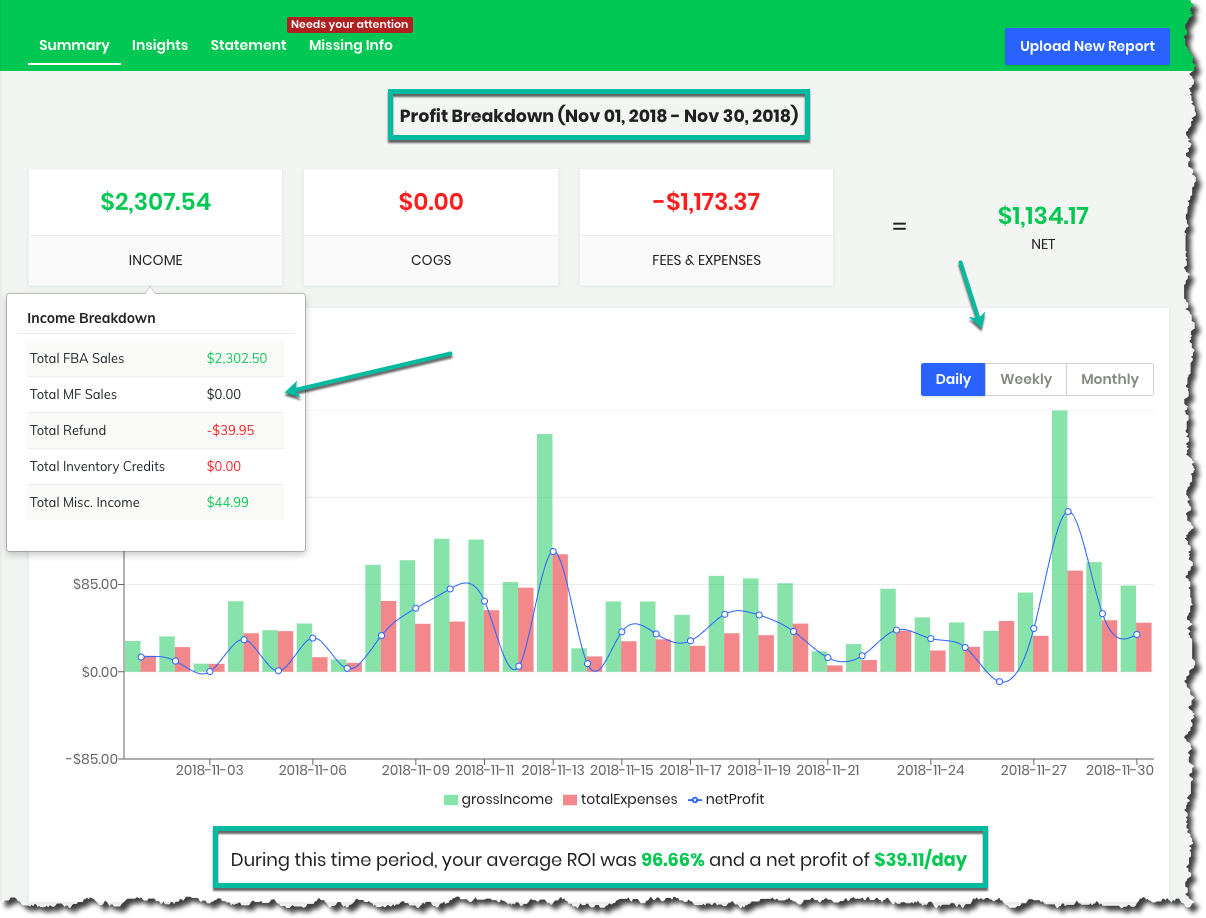 When looking at the actual chart itself it's important to understand the layout for business clarity. In this example, we are looking at the daily performance of your Amazon business during the month of November. The green bar presents your profit and the red bars represents your total expenses. Your net profit is overlayed on top of both of those metrics is a succinct blue line.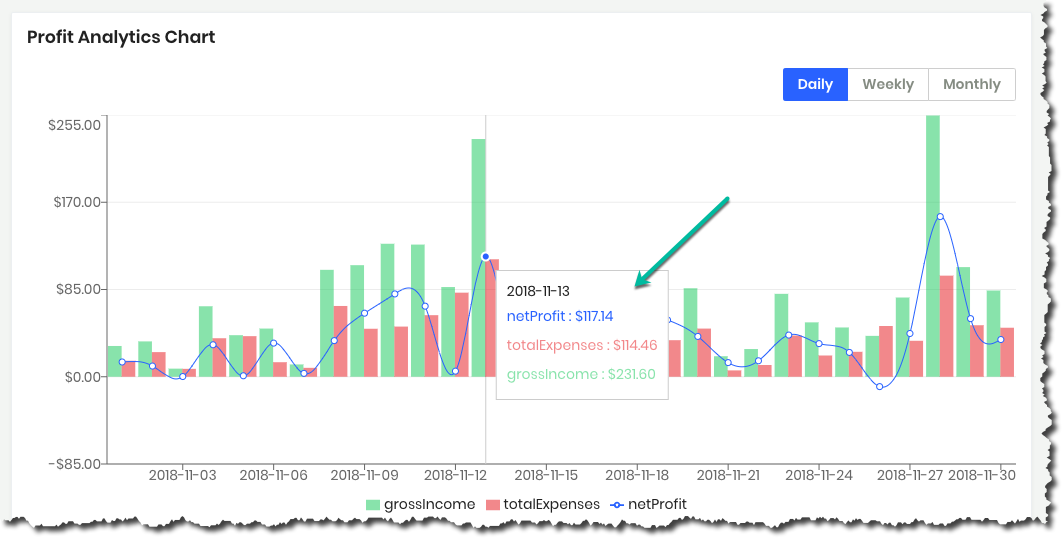 ---
---