eBay onboarding
Thank you for helping us rollout our new eBay integration! We are super excited to bring this new functionality which will increase every seller's monthly revenue and we are grateful for your support in helping us shape this product for you and thousands of other sellers!
First you will want to navigate to eBay and sign up for one of their monthly plans. The higher the plan, the more free listings you get.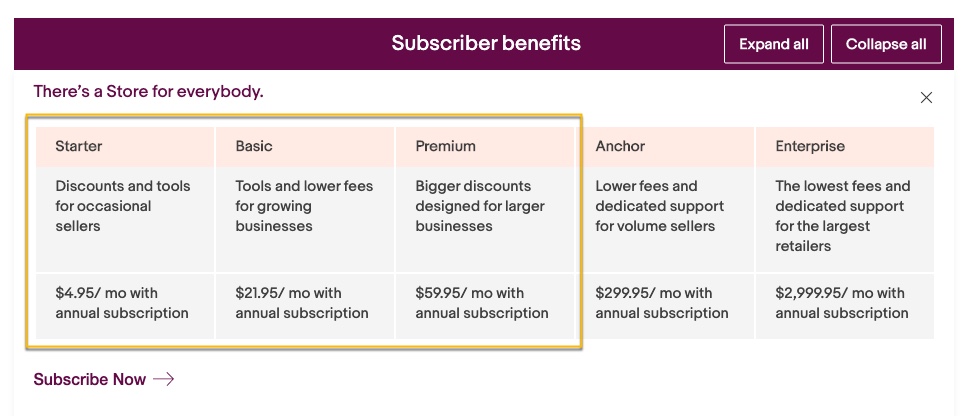 Navigate to Settings > Update Billing > Activate eBay subscription on your account.
Once you have enabled eBay subscription Navigate to Settings > Account Settings > Authorize AccelerList to eBay then enter and save your PayPal account email address (this is how you get paid from the buyer).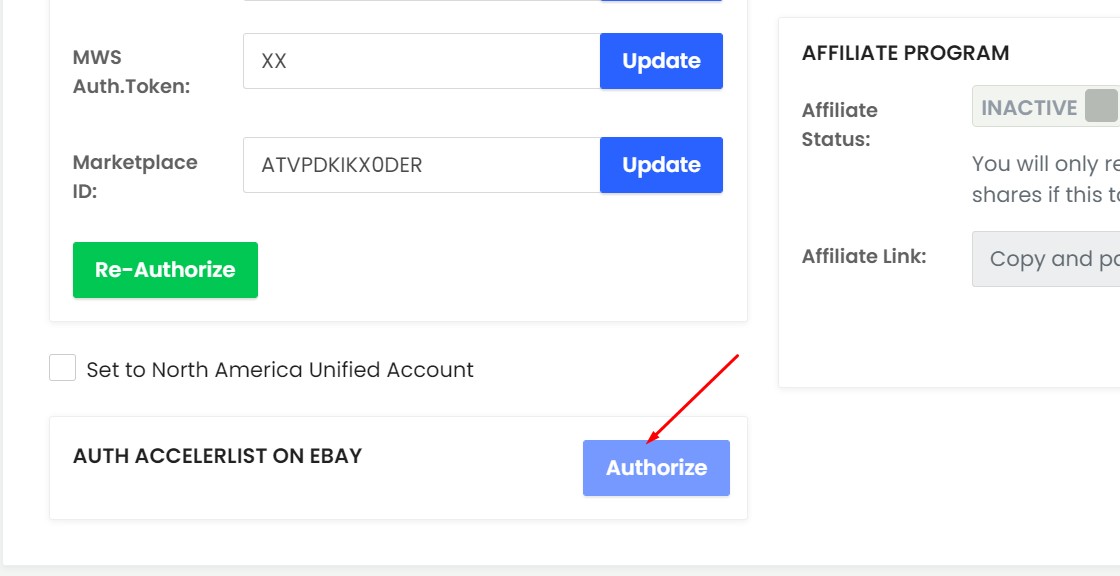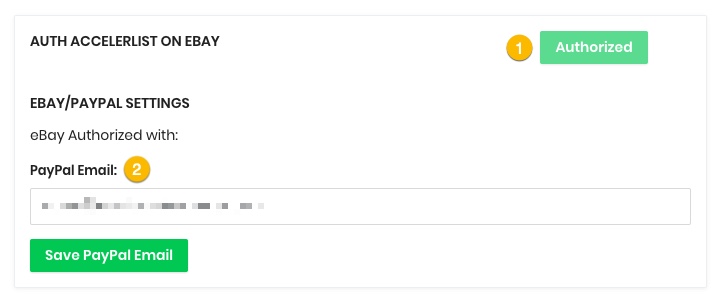 Then navigate to Settings > eBay Settings to set your payment policies and location to AccelerList's.
Once these steps are completed you should be able to list Merchant Fulfilled and FBA inventory from within AccelerList to your eBay seller account.
Listing from your inventory
Navigate to your inventory page and toggle the MF or FBA inventory filter and go ahead and list your first product by clicking on the Edit & List button.

You can only list items that have an active inventory count greater than 0. In other words, you can not cross list inventory from Amazon where the inventory quantity is 0.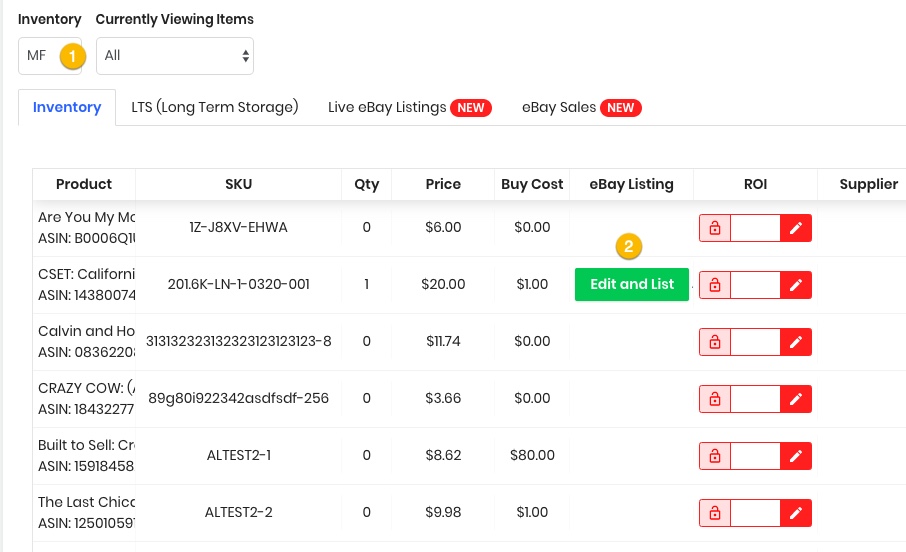 After clicking the green list button you will be presented with a popup that will allow you to set a price for the eBay listing and then publish the item to your eBay account.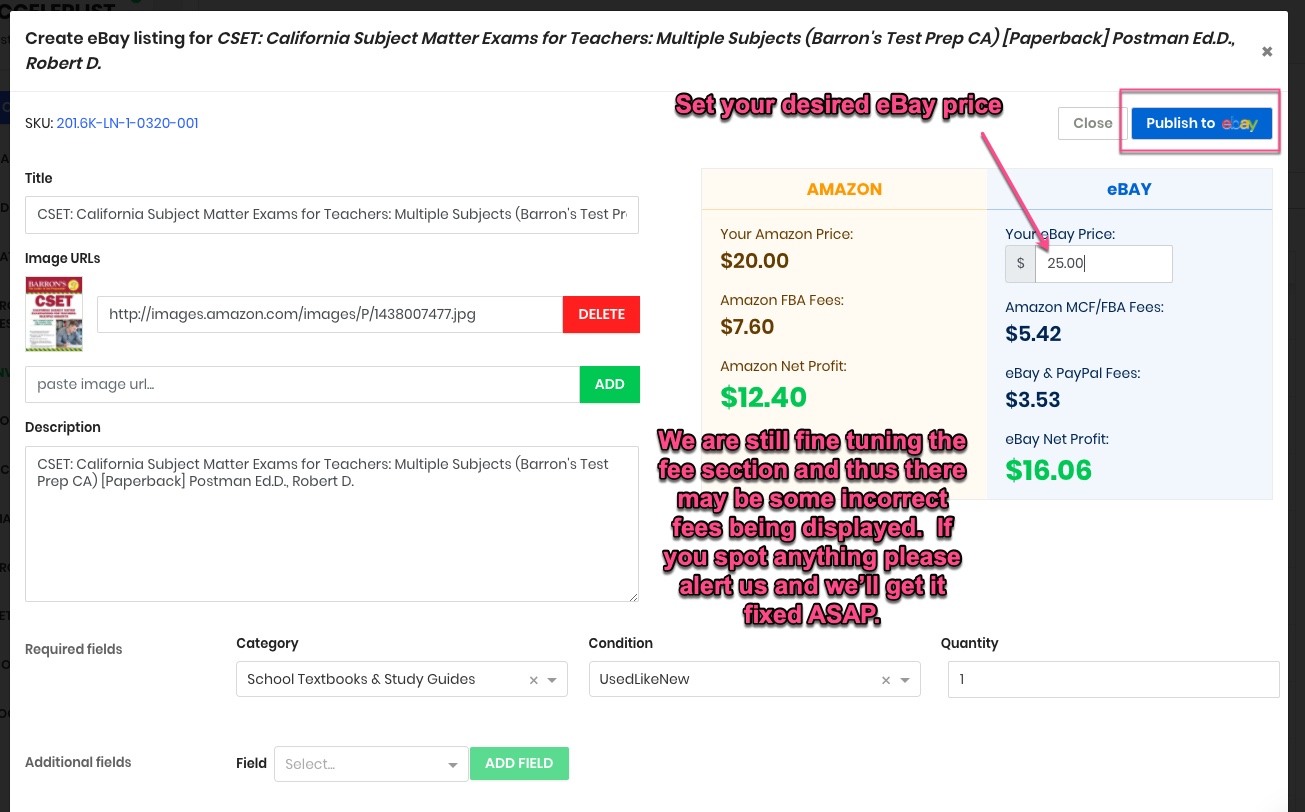 After you have listed your item you can navigate to your live eBay listings from the inventory page and see your product and link to your product on eBay

After you have successfully listed an item, you will get a confirmation email from eBay like this: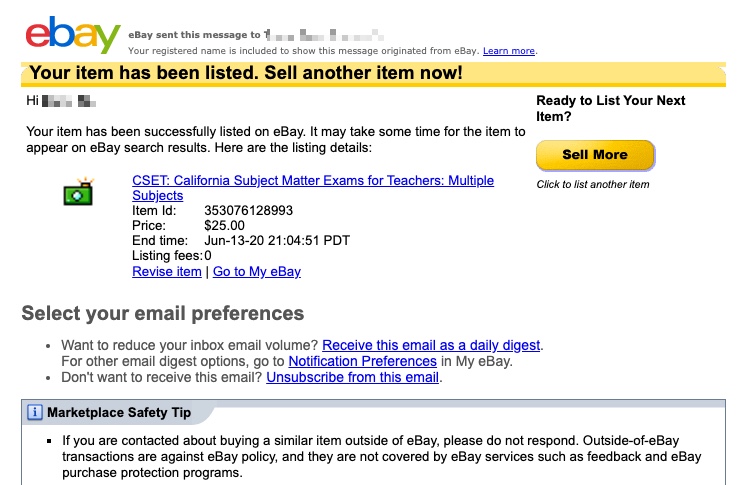 ---
---