How to use the Box Content Manager
In this comprehensive article we'll explore the entire process and options you have while using the box content manager to prepare your shipments to the Amazon warehouse.
The box content process is done after you have completed your batch in AccelerList and accepted all of the warehouse designations that Amazon has assigned your items to.
Open shipments are automatically synced with your Amazon seller account so the first step is to select the shipment you would like to work on
The next step is to either scan the barcode of your product or manually type in it's ASIN, name or UPC code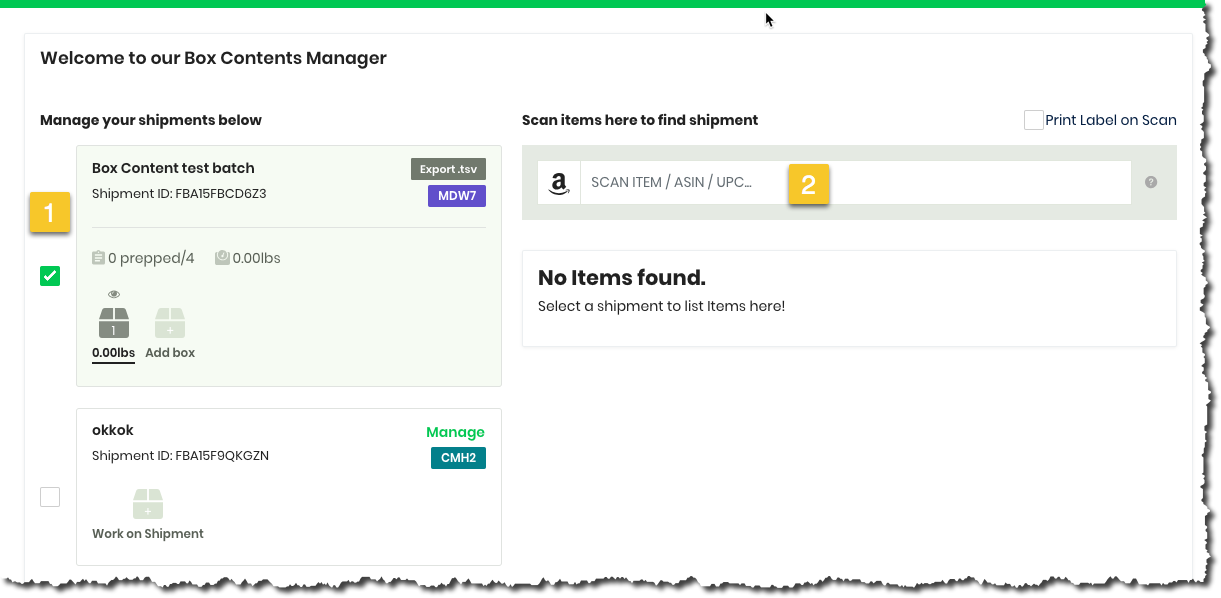 As you start scanning products into the box content manager you will begin to have several options to help you manage the process. Moving from left to right in this image you'll be able to to:
Keep an eye on the # of boxes you have and select to add another box
Export a .tsv file of the box's content so that you can manually upload the box content into Seller Central
Select whether or not you would like to print a label on each product scan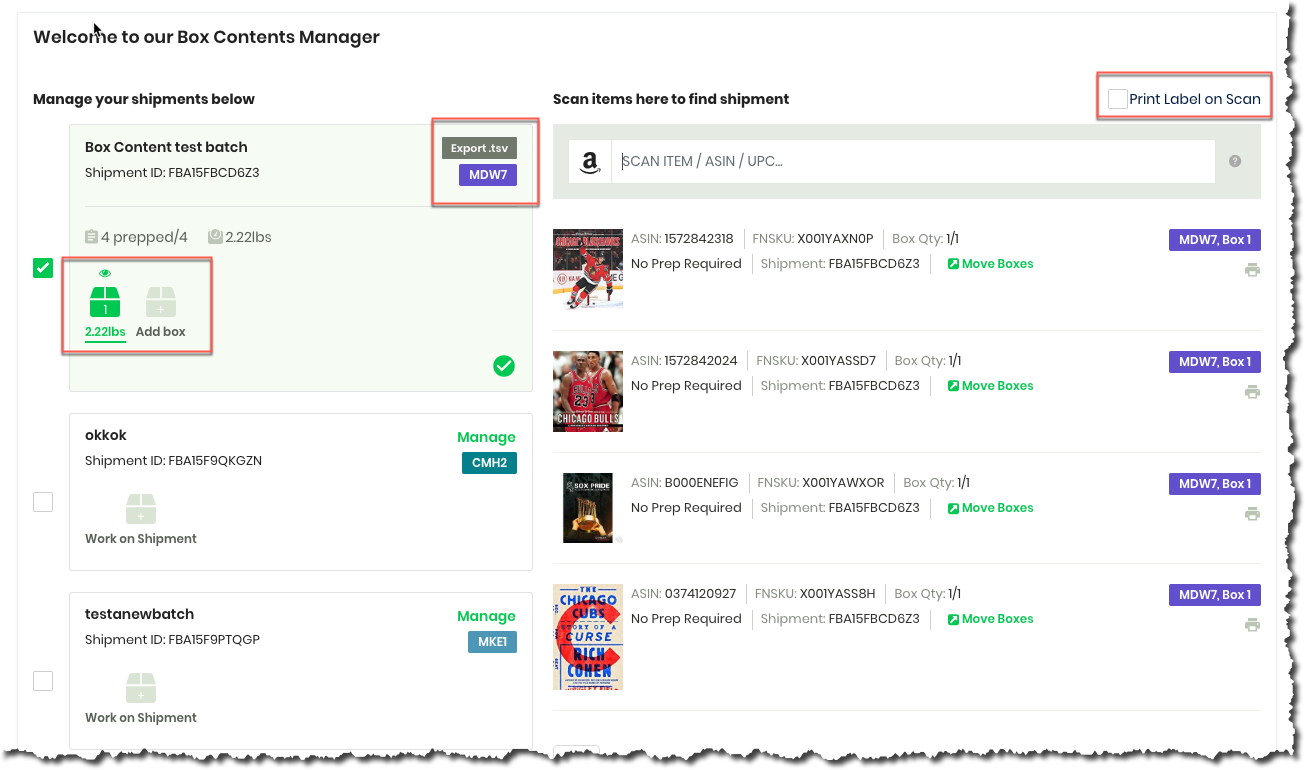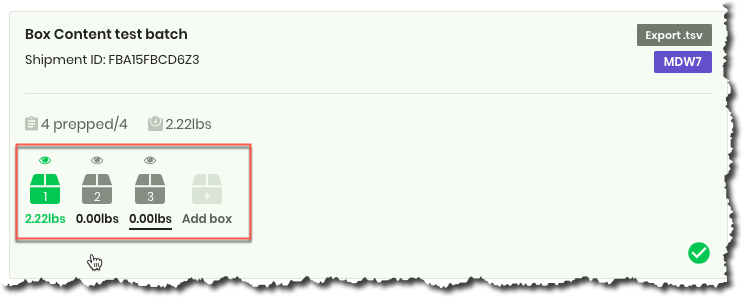 If you are finished working on your shipment and ready to print your 2D barcode you can do so by clicking on the eye above the box you want to print a label for. You can also print a packing manifest as well.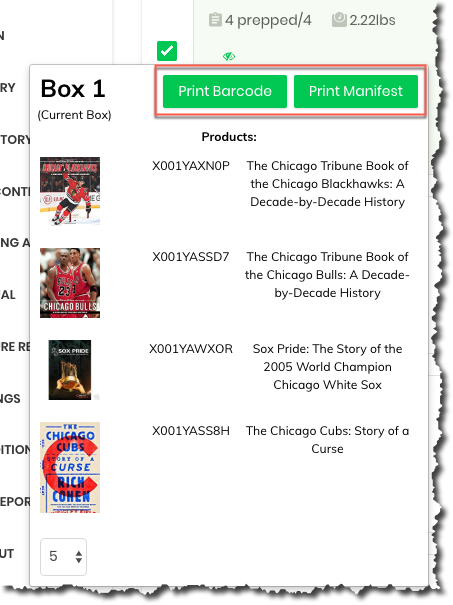 If you need to move a product from box to box you can do so by clicking on the green hyperlink and selecting the new box from the dropdown menu. You can also print a label from the product row to the right as well.

---
---