Notes Tab
The Condition Notes tab is provided for the seller so that they have complete control and easy access to condition notes they would like to apply to product listings as they scan. This section will be present and available to you after you have created your condition notes.
The sidebar is not the primary way to leverage condition notes. They are placed in the sidebar and easily accessible if you are used to pre-sorting your items by condition type BEFORE you list.
How to use the notes tab
Set your condition note once and then scan all items that fall into that condition note category; change it when you are ready to start scanning items of a different condition

(not recommended)

Select the condition note, then scan the item; repeat for each item which is a very slow workflow in our opinion
If you are well organized as you build your condition notes then they will be well represented below for you in the condition notes tab.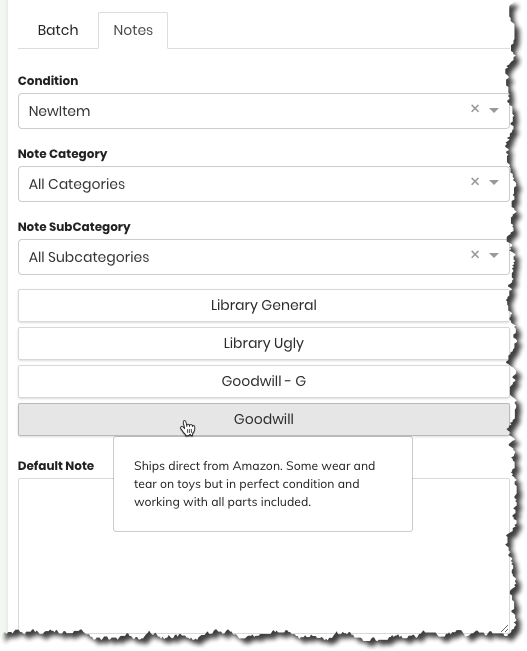 Adding notes to templates
We realize that you may change your mind on the condition of a product after you initially graded it and may need to add additional notes. In the default note area you can add additional notes to your template on the fly if you find anything last minute about your item that you would like to add.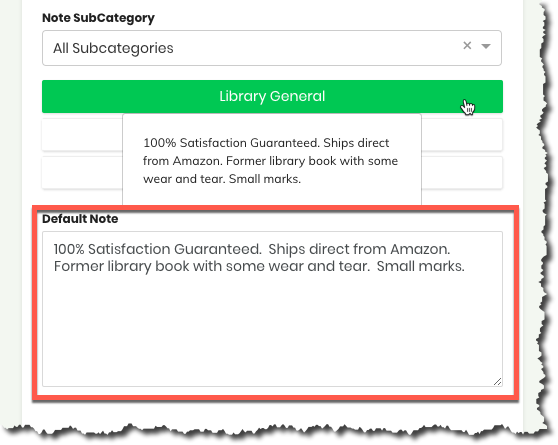 ---
---