Sell Back Your Book Integration
With AccelerList as your listing platform, you can buy books in bulk and have less anxiety around split shipments or making profit with our SellBackYourBook.com (SBYB) integration.
SellBackYourBook.com (SBYB) is a leading player in the bulk book niche located just outside of Chicago who've we partnered with to give our sellers another option for profit as they list.
Here is a list of the benefits of this integration with SBYB.
When Amazon splits items into a partial shipment, thus rendering those items much less profitable than originally thought then why wait to build a shipment for an FC that may not hit again soon? Sell the book to SBYB and take the quick profit
Upon second inspection, the item grades out less than your standards (we all miss stuff at first glance).
You realize you already have multiple of that item in pending or actual inventory, and no need for additional quantity.
From point of scan to point of list, item has dipped below your acceptable profit / ranking threshold
Item became gated / restricted. The SBYB integration also works for DVDs and CDs as well.
With how Amazon's payout structure works, it can take three to four weeks to get paid for even the quickest selling items. For the slower ranking stuff, two dollars now, vs maybe four dollars later, *if* it sells - many times it can be a case by case decision.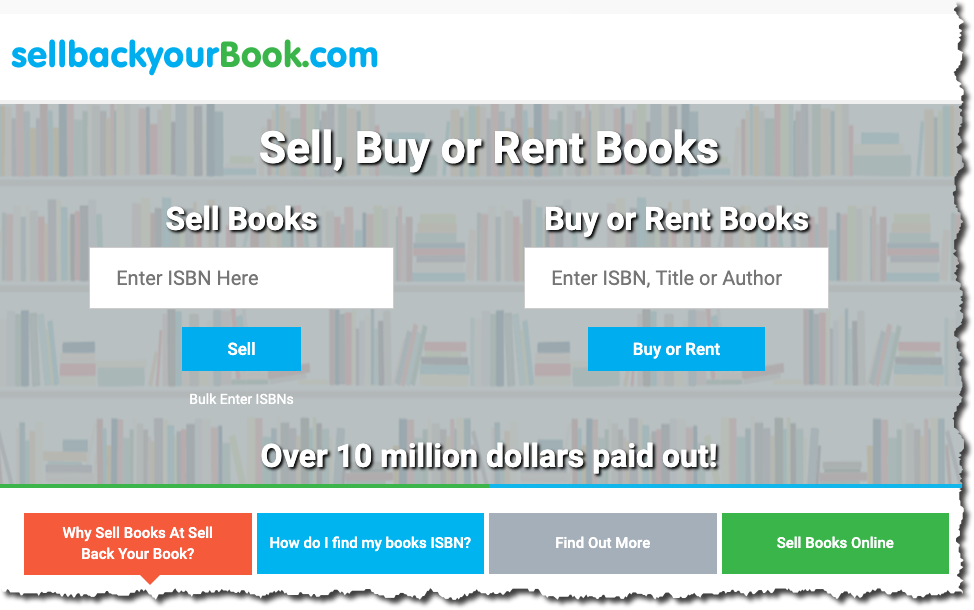 This integration requires no change in behavior from you as you list your books with AccelerList. Simply scan your book as you normally would to list it and then decide which channel you would like to use.
In the example below, we've scanned in a book and based off of the current Used Buy Box offer, shipping, Amazon fees, etc....it may be more advantageous to just sell this book outright to SBYB.
You know the saying, "A bird in hand is better than two in a bushel." In this case, you can forgo all the work of sending this book into Amazon and selling it on their marketplace and just sell directly to SBYB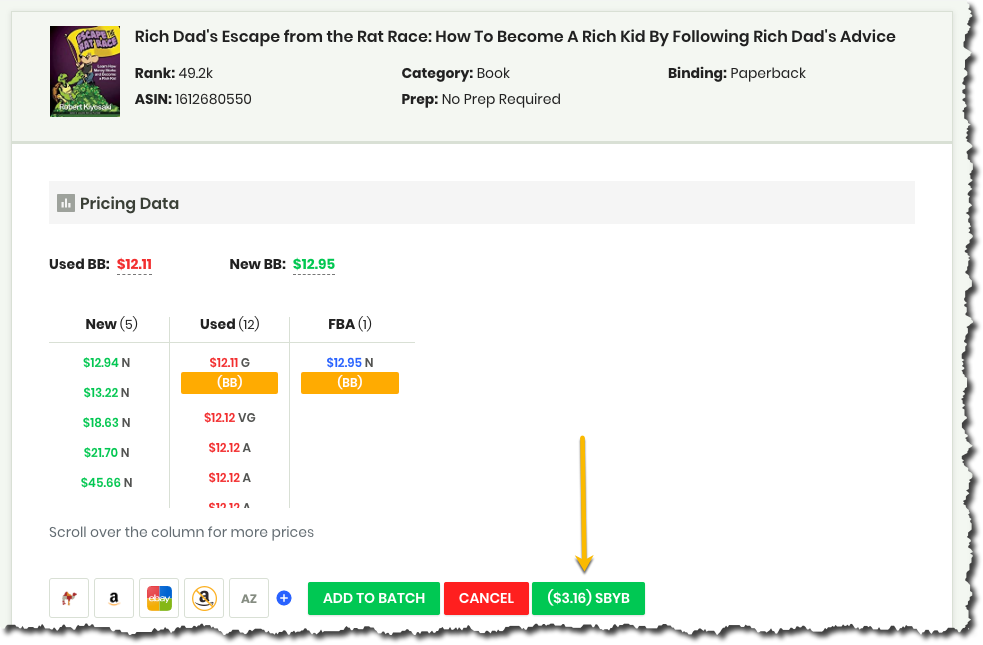 If you do choose to sell the book directly to SBYB then all you have to do is click the button and we'll open up SBYB on another browser tab for you and add it to your shopping cart.
For a better seller experience, you should already have a browser tab open and be logged into your SBYB account. You can sign up for a FREE account at their website.
From here you can keep scanning and keep making profit decisions and build your shopping cart with books you would like to sell directly to SBYB. Once finished with all of your books, you will then press the complete order button on their website.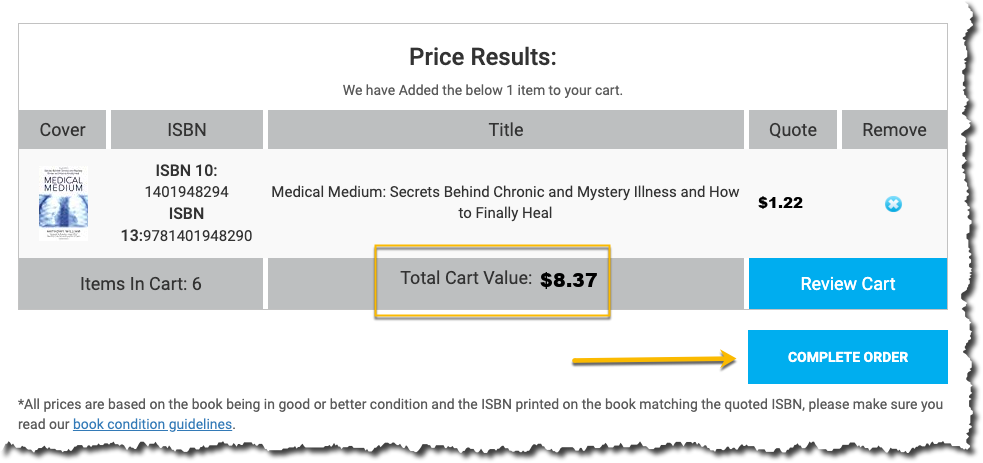 Next you will be asked to print the prepaid shipping label and packing slip and start packing your books into your box for send off.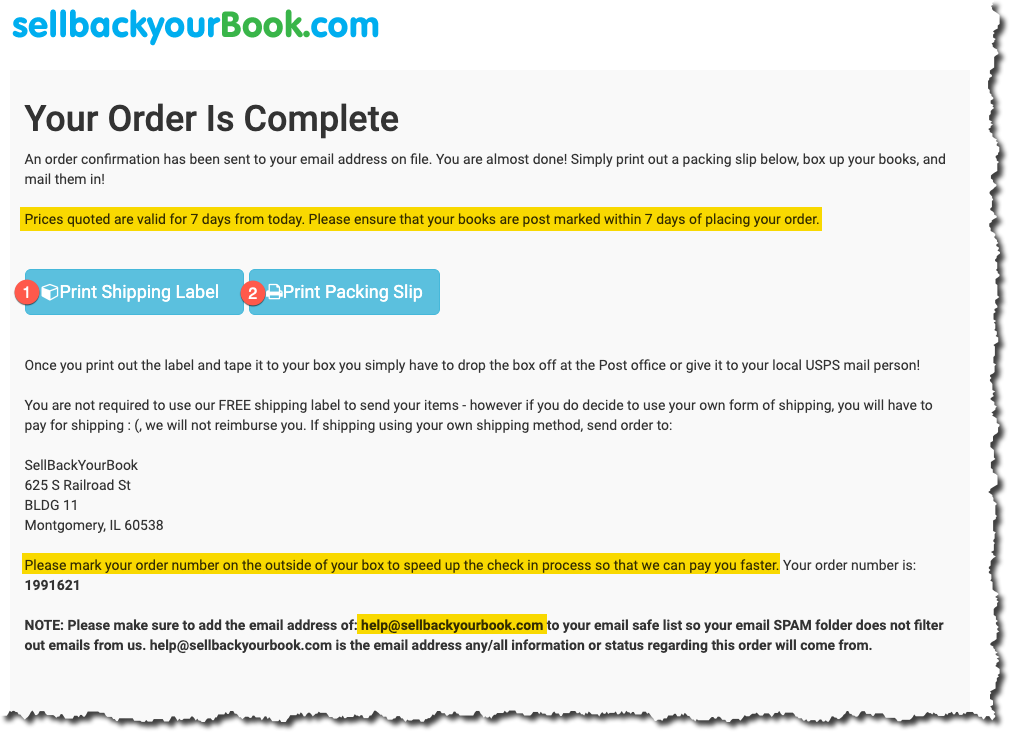 Here is what the packing slip looks like: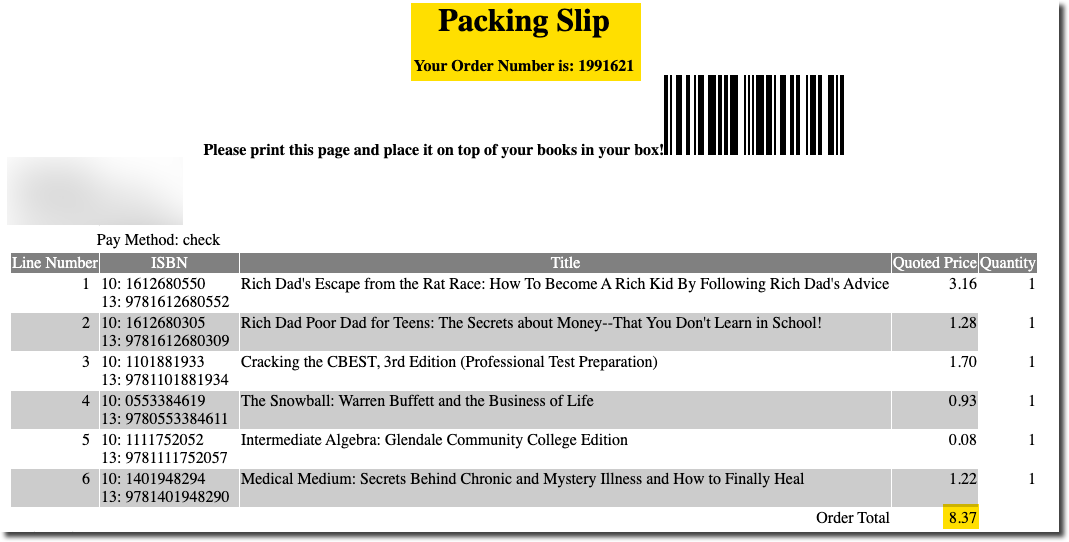 Now, not all books will be in the SBYB database nor will they want to buy your book necessarily. All books they accept and buy must also be in Used - Very Good condition as well.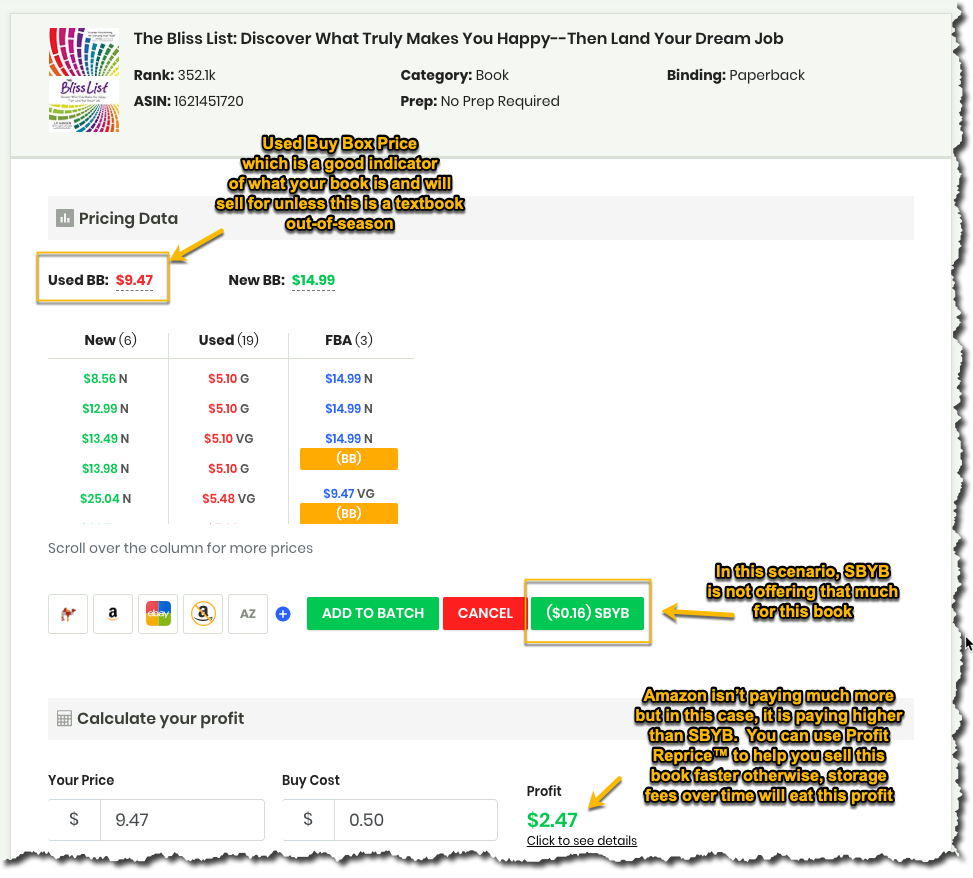 ---
---