Selling off LTSF inventory
If you need to sell off your LTSF (Long Term Storage) book inventory you can now do that effortlessly with our SBYB (SellBackYourBook) integration from the inventory page.
Navigate to the your inventory page and click on the LTS tab. It should automatically be sorted to your active inventory (any MSKU with a unit count greater than 1) and sorted by oldest to youngest in aging.
Review your book inventory and select the books you would like to get rid of to check the SBYB price offering.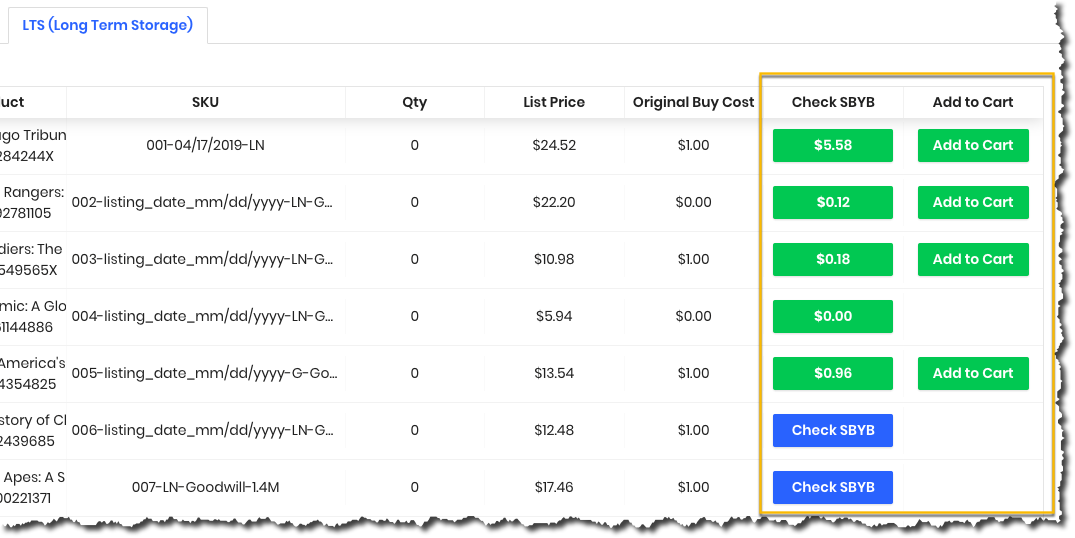 If you are happy with the price offering then simply click the add to cart button to add your books to your SBYB opencart.
Once you have a good amount of books in your cart to send to SBYB, then you will complete your order over at SBYB and generate an order #.
After that then you can navigate to Seller Central and select those items in your inventory and dispose of them to SBYB.
You must enter the following removal address AND include the SBYB order number when creating the disposal order within Seller Central
Correct Removal Address:
SBYB Order# xxxxxx
625 S. Railroad St
Montgomery, IL 60538
How do I create the removal order?
Navigate to Seller Central > Inventory > Manage FBA Inventory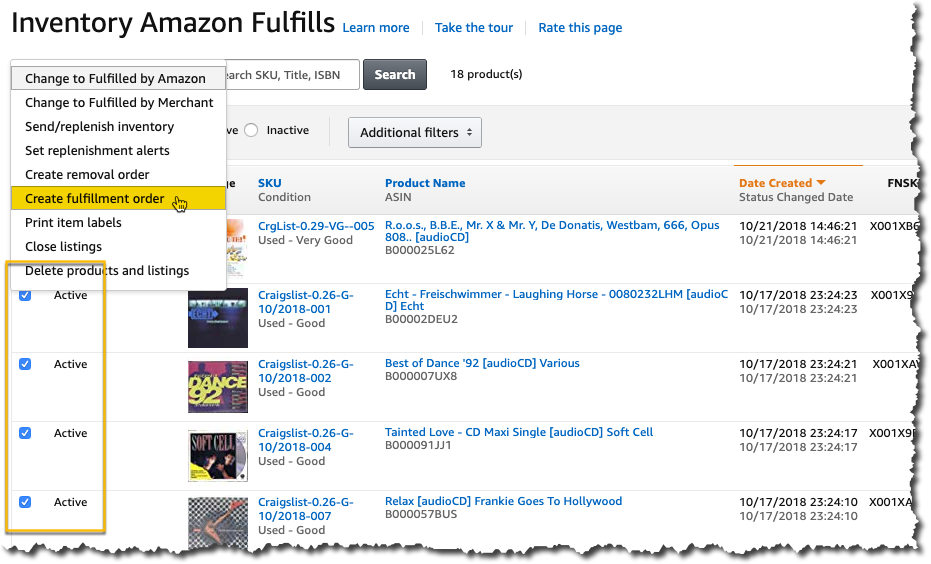 From here you will enter in the removal address as indicated above in this help article: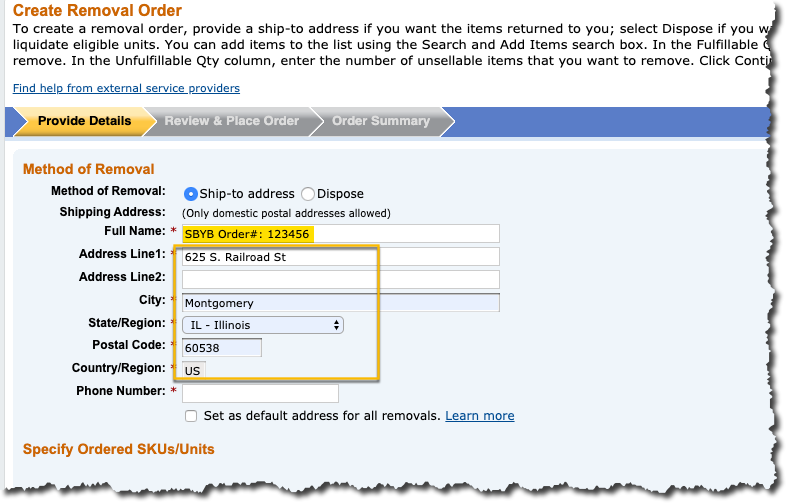 Don't forget to set quantity of 1 in the fillable section before you proceed. Could be higher than 1 if you are getting rid of multiple of a MSKU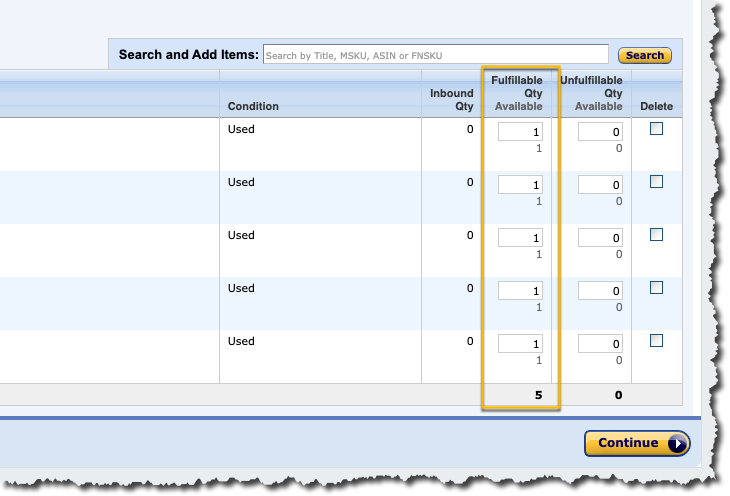 Lastly, don't forget to double check your removal order summary before you place the order.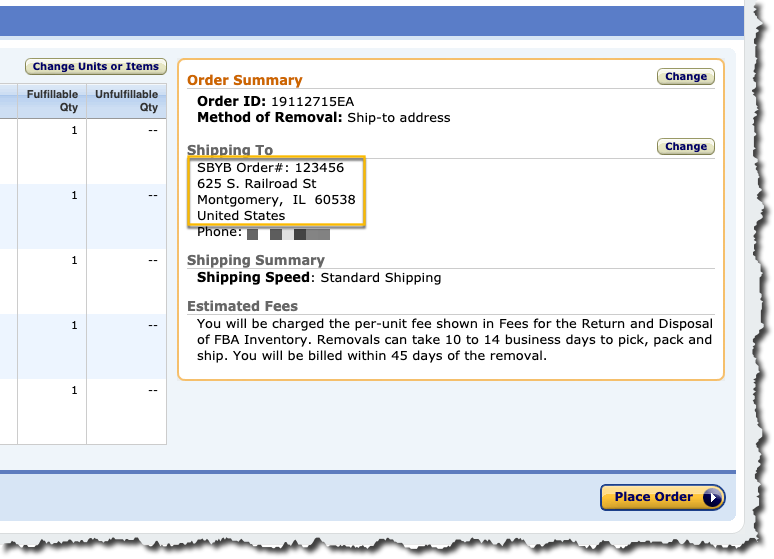 ---
---