Enable CUPS Interface for Mac OS to use Rollo printers
Rollo is an incredible printer for FBA labels. To use it, we need to setup the Mac device to enable the option required.
The Common UNIX Printing System, now known as CUPS, is required to connect different types of printers to the Mac OS.
To set it up, kindly follow these steps:
Check if CUPS is disabled by default on your device.
To do so, open this link on your browser: http://localhost:631/printers/
If you see the following screen:

It means that the CUPS interface is disabled on your device.
To enable CUPS on your device, select and copy 'cupsctl WebInterface=yes' from the page.

Open the Terminal by searching the box in the top-right hand corner of your screen.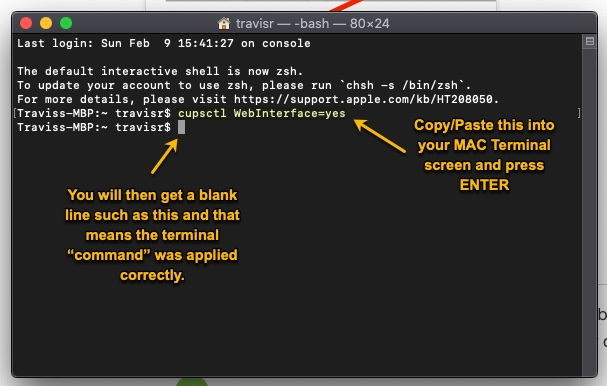 Within the Terminal, paste (Ctrl + V) the copied text i.e. 'cupsctl WebInterface=yes' and press Enter.
Now as you'd go back to the link: http://localhost:631/printers/ , you shall see the list of Installed Printers:

Once setup, select the Rollo Printer, do a test print to confirm that it is setup properly: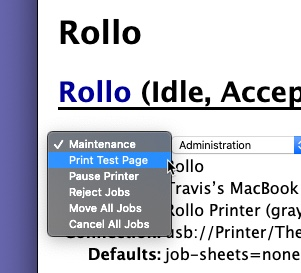 If the test print is successful, you're all set to print labels with your Rollo printer! :)
---
---