Doing Box Content at FBABoxContent.com
Some sellers prefer our other application to perform their Box Content on. One of the main reasons is that FBABoxContent.com allows you to do the box content process on closed shipments in Seller Central.
Please ping us on the support chat widget on AccelerList to get a FREE coupon code. AccelerList subscribers do not have to pay for this application.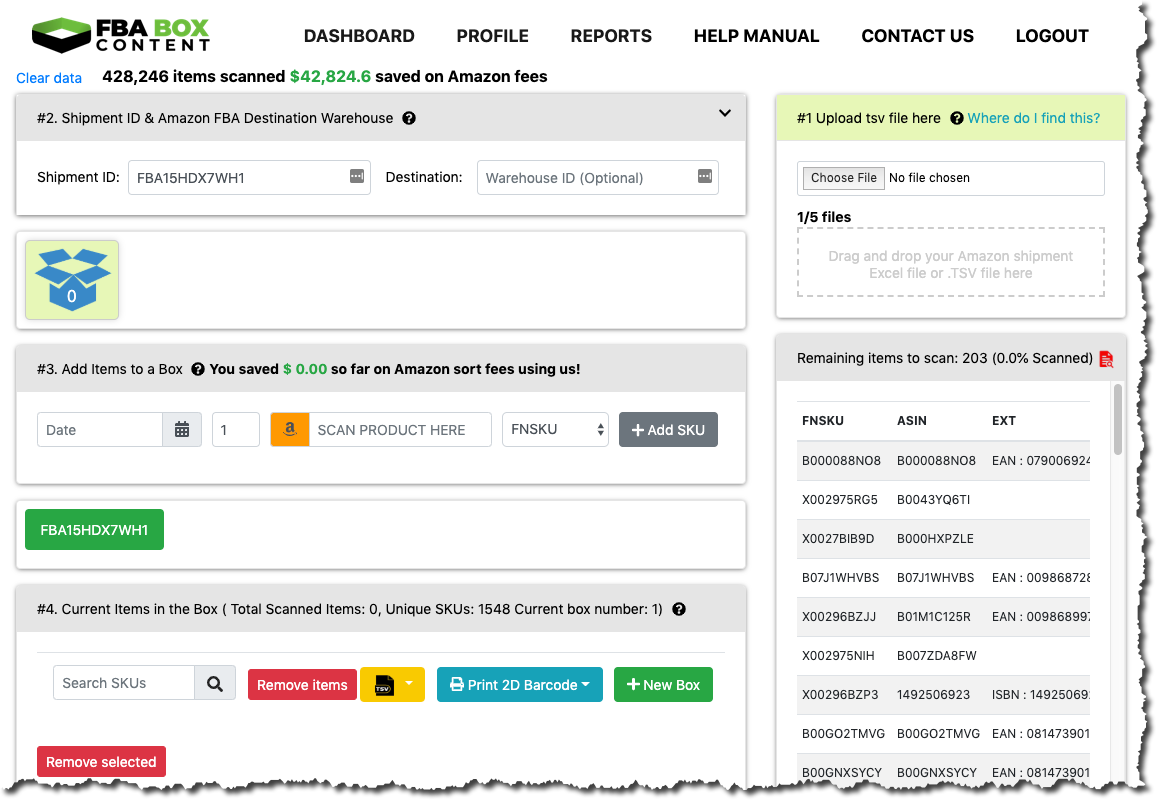 How does this site work?
Here is a quick rundown of the application but a more detailed explanation is over at our online help manual.
In this application we provide a dead simple way to do your box content.
Head over to Seller Central and grab your shipment file
Return to FBABoxContent.com, login in and then import your shipment file into the application
Next you will start scanning your products until you've filled your first box. When you are ready to start filling your next box simply start a new one in the application and start scanning again.
When you are all finished, you just simply print your 2D barcodes and tape them on the outside of the box
---
---