How to submit a support ticket to Amazon
We always recommend submitting a help support desk ticket to Amazon whenever you come across a problem. When an issue arises where you need help, sometimes it could be a bug in our application or often it is simply an issue on Amazon's side. Submitting a ticket to Amazon and asking for help is the first thing you should do and then contact us.
By the time they get an answer back to you we may have solved the problem for you but if haven't been able to yet then we will most likely need you to submit a ticket to Amazon so we can have better clarity on the issue as well isolate the problem more accurately.
How to submit an Amazon FBA support ticket:
Log into Seller Central
Then click this link [https://sellercentral.amazon.com/cu/contact-us?hhFooter=true]
Click Selling on Amazon
Click Fulfillment by Amazon
Click Investigate Other FBA Issues
Click Other FBA Issue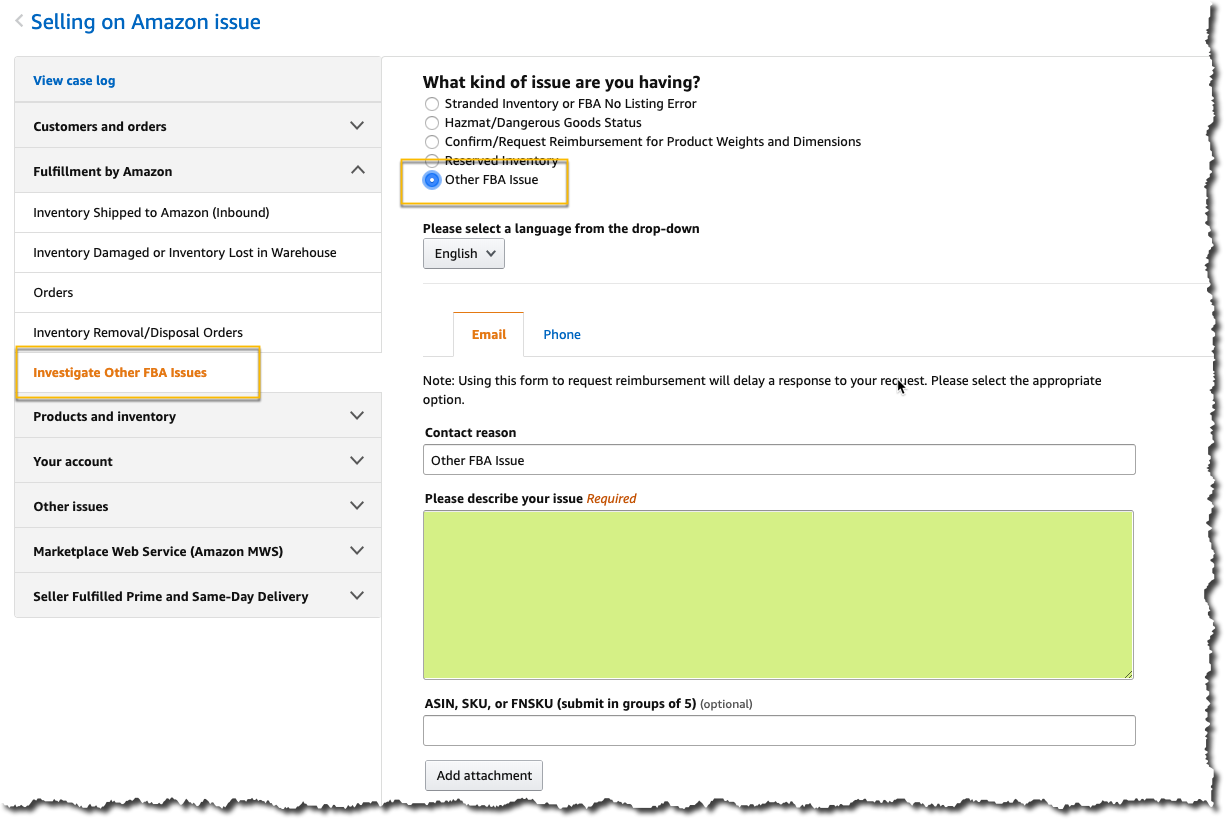 ---
---