Using custom sku blocks or tags
We realize that each Amazon business is unique and although we can't create highly specialized software for every Amazon seller, we can and have created great flexibility within the application to accommodate as many workflows as possible.
There are many reasons for creating custom skus and AccelerList comes pre-loaded with a great selection of custom sku identifiers. If your business needs even more customization then you can add your own custom sku blocks and save them right in the settings.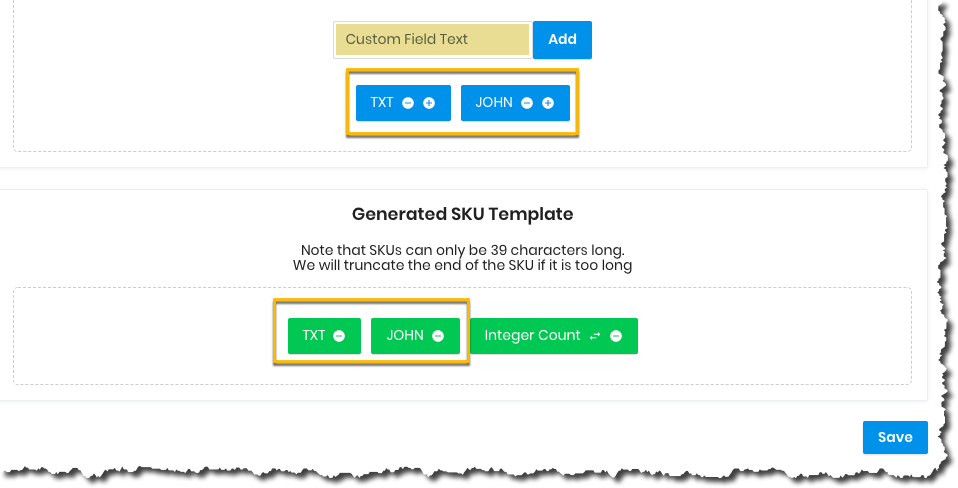 ---
---