Profit Print™
Profit Print™ is our official Chrome extension that supports printing labels from Seller Central directly to the thermal label printer of your choice (Zebra, Dymo, Rollo) etc. It also allows you to check restricted permissions on selling products that you list in AccelerList as you list your products so that you don't ever send in products that are restricted.
Profit Print™ is made up of two parts.
A Chrome extension
A web app
The first thing you will want to do is head over to Chrome Store and download and install the extension as shared so that it works on your Chrome browser. Once you have installed the extension, click on it.
Below is a walk through of the extension's dashboard: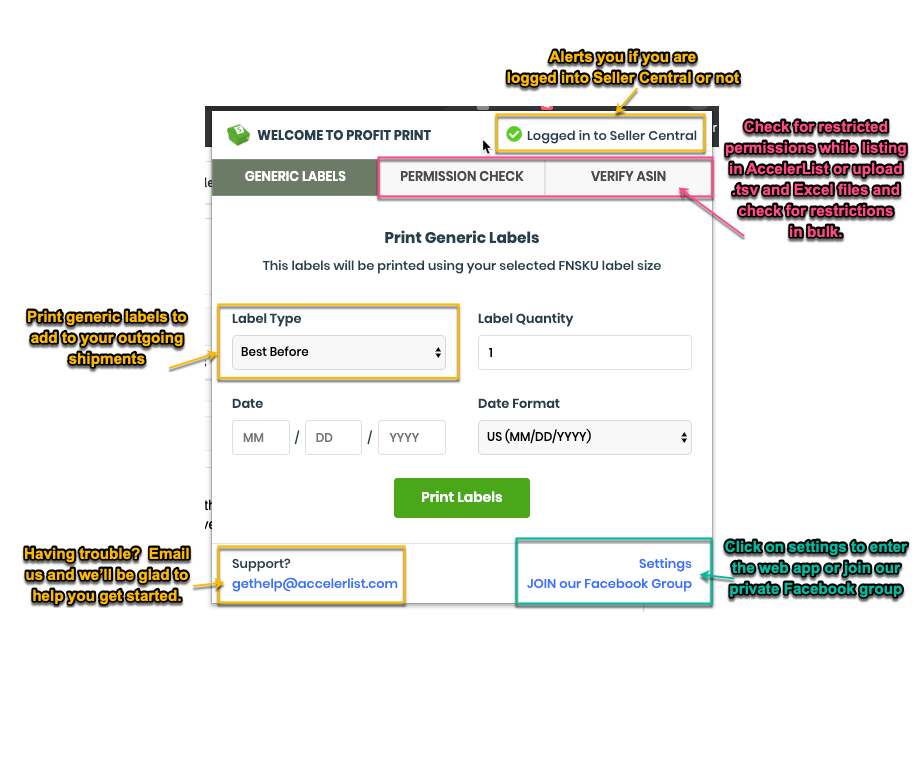 You will need to click and login into the webapp AND be logged into Seller Central on another tab.
Once you've installed Profit Print, and are logged into Seller Central, then as you add products to your batch, you shall see if you're eligible to sell those products: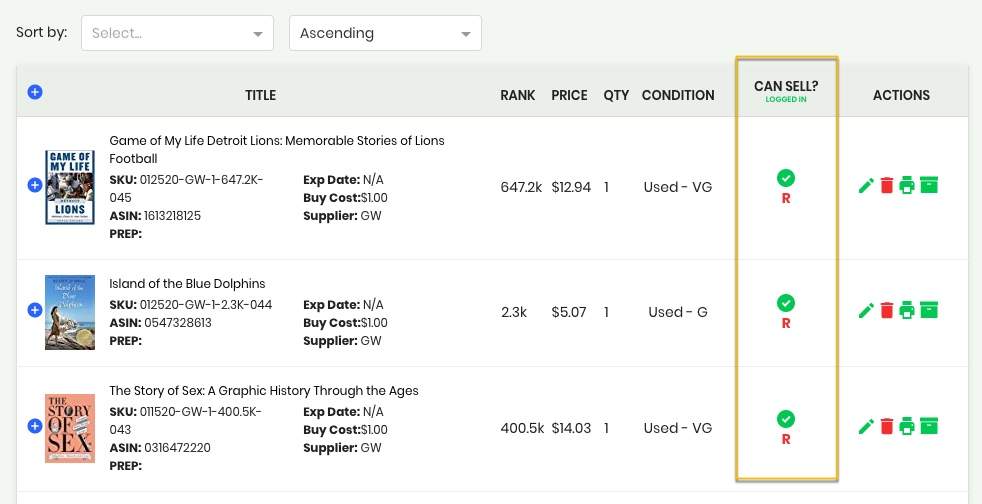 In case you're restricted from selling the item, you shall then see an indication accordingly:

This way you can avoid listing products that you currently are restricted from selling on Amazon.
(Note: While we do our best to provide accurate data, sometimes it might be incorrect as Amazon constantly keeps on changing this information on their end, and we provide the permission information based on the data provided by Amazon.)
---
---